Playa Cofi Jukebox
Free Oldies Music Portal


Be an Angel!
Make A Donation
Please contribute to keep the Free Oldies Music online. Your donation will be used to help pay for the following major expenses incurred while providing music that is free to our listeners at FreeOldiesMusicPortal.com & TropicalGlen.com:

Artist and Songwriter Royalties

Web Hosting

Expanding Our Selections



You can send your donation to our PayPal account at sitemaintenance@tropicalglen.com
via the button below.
Or you can mail a check or money order to:
Free Oldies Music
18 Calle Jesus Cepeda Martinez
Vieques, PR 00765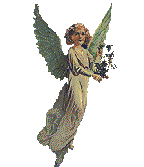 Every Little Bit Helps

Enjoy the music, and Thank You for helping us keep
the Free Oldies Music sites running and growing...